Safe Use of Chainsaws in a Pest Control or Primary Sector Environment - Micro-credential
Level 3
Overview
Prerequisites
Learners must be employed in the sector.
Summary
Suitable for those working with chainsaws. Learners will be set up with the knowledge, skills, rules and requirements to operate a chainsaw safely in a primary industry environment and/or as part of a wilding pines pest control programme.
This programme consists of a two-day workshop and is designed to enable the recognition of entry level skills and knowledge needed within chainsaw operations.
Topics are:
Rules for chainsaw use:
safety features
maintenance and operation
transport of flammable liquids in vehicles
refuelling
PPE and equipment
first aid.

Using a chainsaw:
condition of chainsaw, testing and basic starting techniques
disassemble and reassemble chainsaw
risks and reactive forces
kickback, causes and control
pre-start checks
starting location checked
approved starting method used
chainsaw checked for operating condition
plan and carry out basic cuts.
Learning outcomes
At the end of this programme, learners should be able to:
describe of the rules for chainsaw use
describe rules relating to the transport and use of chainsaw fuel
describe PPE and first aid requirements for chainsaw operators
disassemble and reassemble a chainsaw, identify its components, and explain their functions
describe the factors that influence the operation of a chainsaw
prepare to operate a chainsaw
start and test a chainsaw
use a chainsaw to make cuts.
Enrolment Forms
Download and read our enrolment forms and terms and conditions
From tractors to quad bikes and everything in between. Get yourself or your team trained with our hugely popular vehicle and machinery micro-credentials in 2022!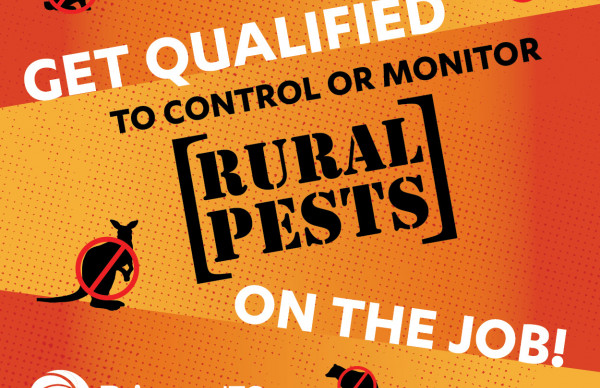 If you work in rural animal pest control, you need to know how to stay safe and work productively. That's where the 'refreshed' New Zealand Certificate in Rural Pest Operations comes in.